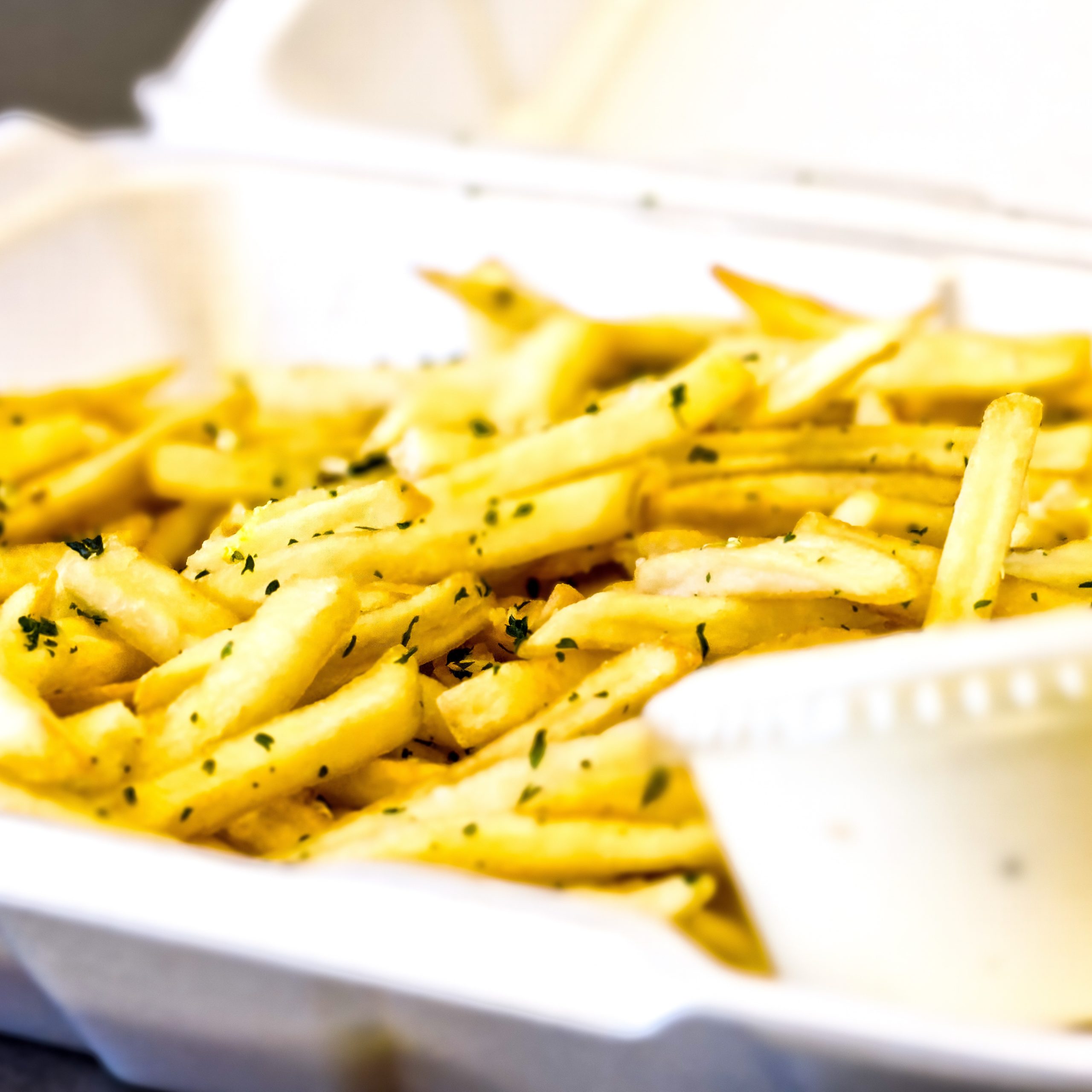 The Happy Valley Adventure Bureau (HVAB) and Lion Country Lodging, working in partnership with other community partners, have launched a new initiative designed to encourage takeout from Centre County restaurants impacted by the ongoing pandemic.
The Happy Valley Takeout Trail, which has support from Bellefonte Intervalley Area Chamber of Commerce, Downtown State College Improvement District, Downtown Bellefonte Inc., Chamber of Business & Industry of Centre County, and Philipsburg Revitalization Corp. provides diners with fun incentives to experience Centre County's dining gems throughout the year.
How does it work?
FREE passports will be available from participating restaurants. A passport is complete when it contains stamps from 10 different participating restaurants. Completed passports can be dropped off at the Centre County Visitor Center. Passports are then entered to win a Happy Valley prize package, which will include a generous gift card to the winner's favorite participating Centre County restaurant, among other prizes. Four drawings will be held throughout 2021, with the first being April 30. While the initiative focuses on takeout to encourage greater participation, in-house dining also qualifies.
Additionally, participants can submit a photo of their passport that includes finished stops at all Bellefonte businesses for an entry to win three prizes of $50 (2) and $25 (1) seasonally from Downtown Bellefonte Inc. to the participating Bellefonte restaurant of your choice. Two $50 prizes are thanks to a donation from URBN Flavourhaus in Bellefonte.
Email a photo of your finished Bellefonte trail passport to manager@downtownbellefonteinc.com to be entered to win. This photo must include initials from all businesses listed below.
What restaurants are participating?
The list of supporting restaurants, which will be continuously updated as they register, will be available at www.helpinghappyvalley.com and www.lioncountrylodging.com, beginning Monday, Feb. 1.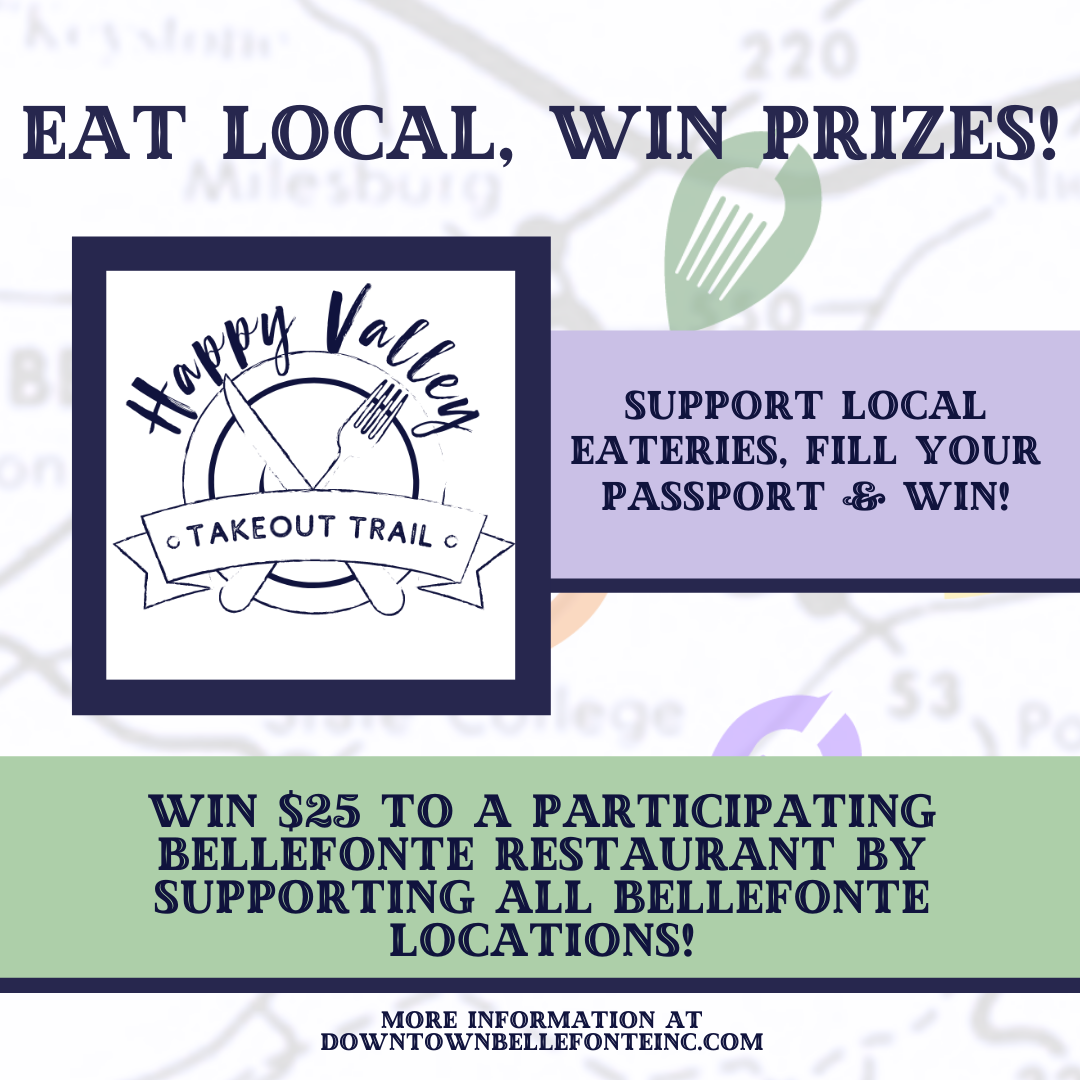 Bellefonte Takeout Trail:
Bonfatto's Italian Market & Corner Cafe
Spread the word:
Share your participation on your social media channels, with use of the #HappyValleyTakeout hashtag. Be sure to tag the restaurants you are supporting.
On Feb. 1, pick up a passport and support Happy Valley restaurants! Share the yumminess on social with #HappyValleyTakeout
---