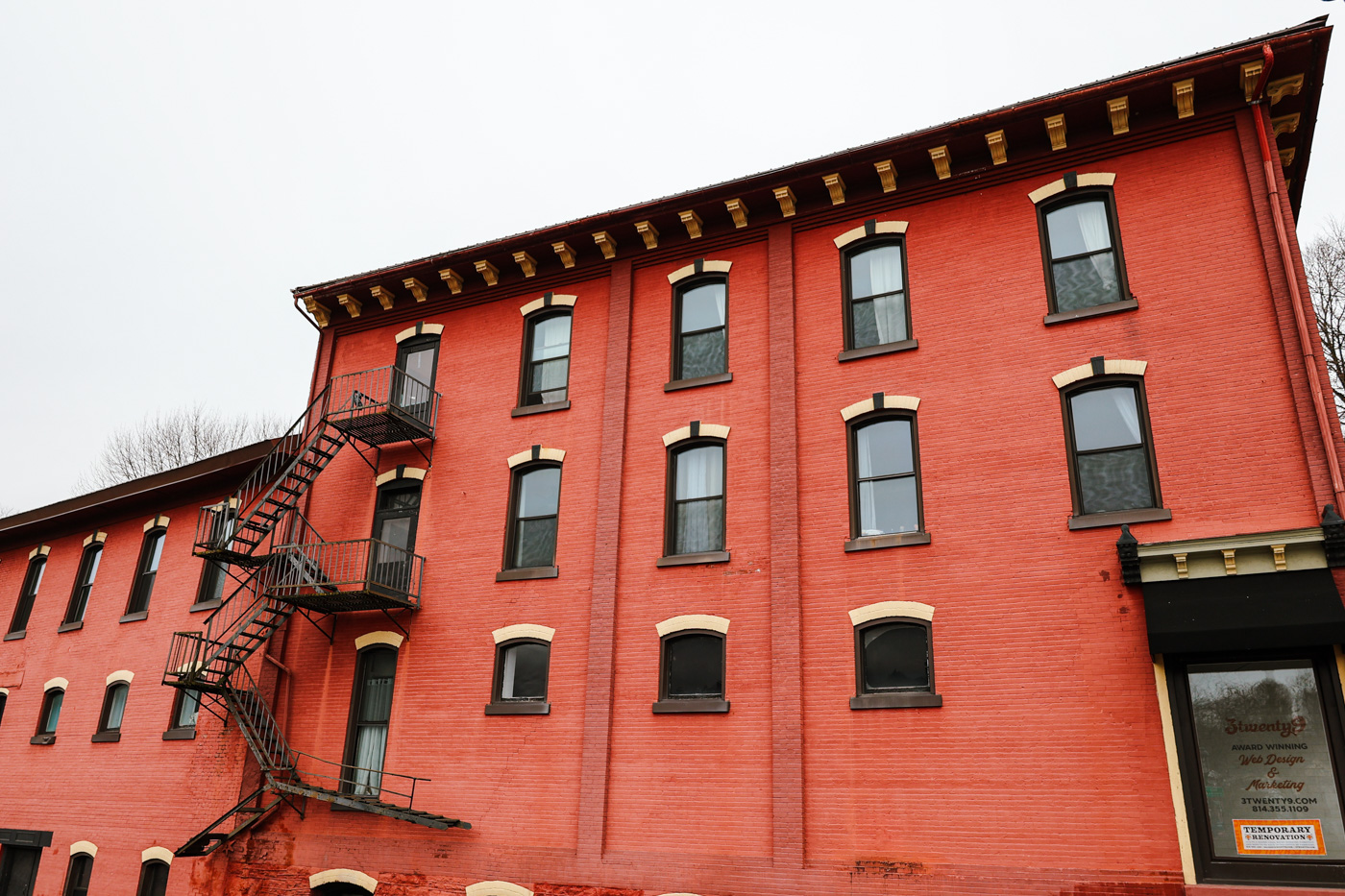 SpringBoard, a coworking space and small business innovation center, is set to open in a new location in the heart of downtown Bellefonte. 
The community is invited to Open Coworking hours from noon to 4 p.m. with a kick-off party from 4 to 6 p.m. on February 8 at its new location at 221 West High Street, #1300, Bellefonte, PA 16823. Come join the party to learn more about SpringBoard with cocktails and snacks by The Cakeshop by Tati and Gourmet Girl.
During the event, all coworkers and guests will be entered into a giveaway to win a downtown Bellefonte gift basket and one of four LoveBFT community-wide gift cards, sponsored by Arize Federal Credit Union. 
In the new location, SpringBoard coworkers will enjoy beautiful and spacious work areas with gorgeous views overlooking Spring Creek in Bellefonte. 
Since originally opening in 2017, the goal of the SpringBoard has been to provide entrepreneurs and remote workers with a calm and inviting space with the added benefit of being able to network with other coworkers. Remote work and coworking spaces have grown in popularity due to the pandemic, but SpringBoard has been ahead of the curve since its inception.
SpringBoard's new space also offers coworkers the amenities necessary to have a productive work day, including a private phone or video-conferencing room, high-speed wifi, and a full kitchen. There is a conference room that can also be reserved in two-hour windows and the entire space can be booked for special events like birthdays and workshops. A coffee loyalty program is also available to coworkers, courtesy of Bonfatto's, URBN Coffee Haus, and Bees Knees Coffee. Find more information and pricing on bellefontespringboard.com.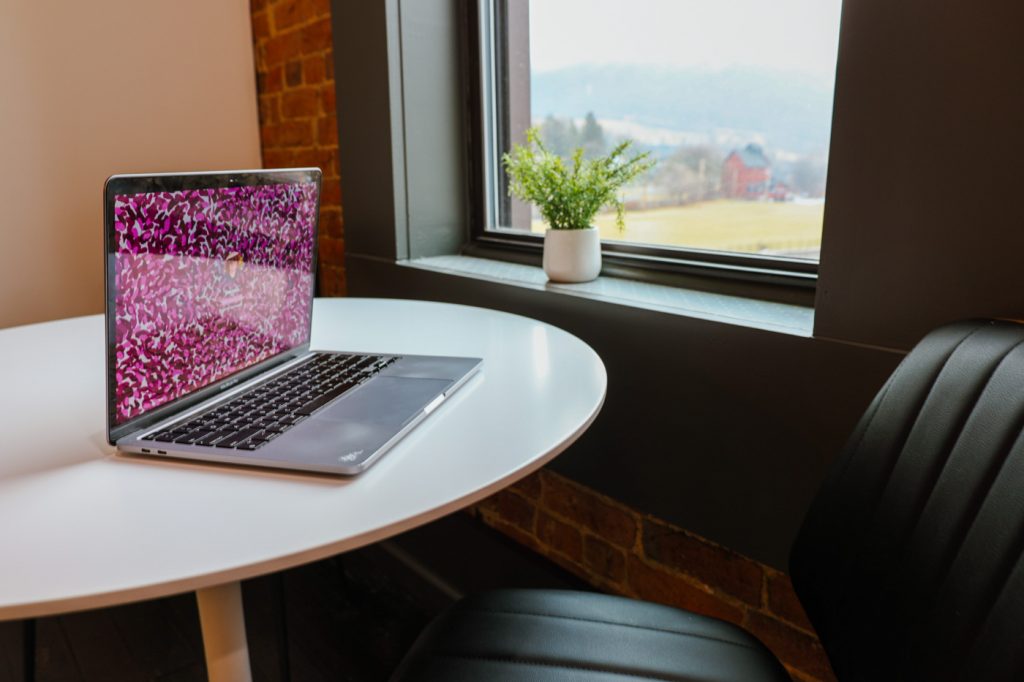 "SpringBoard has been a vital part of starting and growing my business," mentioned Joe Minich, owner of Ridgeline Business Solutions. "As a solo entrepreneur, I work from home, but I also really need a space where I can just get out and be among other professionals and part of the community. The cost is a small fraction of leasing commercial office space but offers many of the same perks. As a first-time entrepreneur I've made many mistakes, but joining Springboard was absolutely not one of them!"
As an economic development initiative of Downtown Bellefonte Inc (DBI), SpringBoard strives to offer current and aspiring business owners the tools to grow their ideas in Bellefonte. In addition to a coworking space, the center offers programming to assist entrepreneurs in opening a business. In a historic town, there are quite a few additional regulations business owners must abide by to start a business, so DBI works to make that process as painless as possible. Even with the challenge, in 2022 there were 25 businesses that opened in Bellefonte.
"Centre County Government is proud to be the founding sponsor of the Bellefonte SpringBoard Business Incubator. We are pleased to see all of the new businesses launching in Bellefonte," Centre County Commissioner, Mark Higgins stated. "As SpringBoard continues to grow into ever larger spaces, Greater Bellefonte and Centre County benefit from businesses that successfully launch into the community. These small businesses create jobs and help improve the quality of life."
"We wanted to create a space that could be utilized for more than just working," Jennilyn Schuster, Main Street Manager for Downtown Bellefonte Inc., said. 'We created a space for the community and entrepreneurs to learn, create and innovate." 
Powered by Arize Federal Credit Union, SpringBoard offers programming that will include monthly hour-long 1:1 sessions with a lawyer, accountant, banker, and marketer. These sessions can be reserved ahead of time at bellefontespringboard.com. As part of the "How to Open a Business in Bellefonte" series, free consultation appointments can also be reserved with zoning, code, construction, or architectural experts.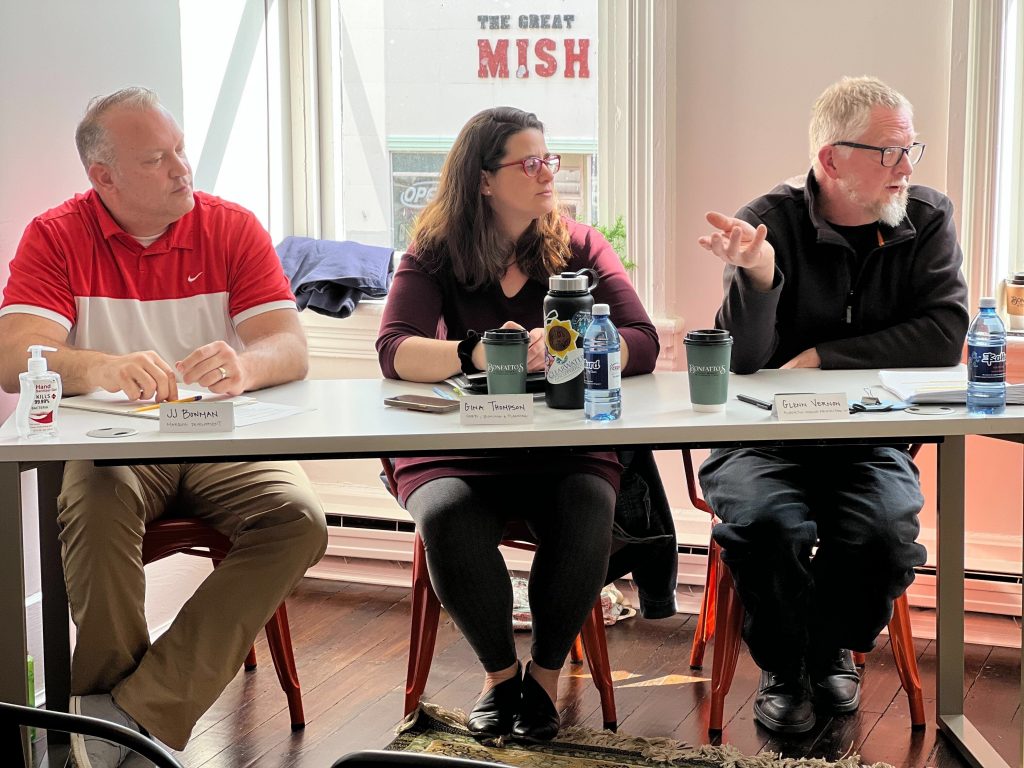 SpringBoard's expansion has been made possible in part by Arize Federal Credit Union. Headquartered in Happy Valley, Arize provides a wide variety of services for small businesses. Set up a chat with the Arize staff during their "Ask a Banker" session hours at SpringBoard.
"In 2020, SpringBoard made the shift from a more corporate model to a more creative space, attracting a wider net of entrepreneurs and remote workers," said Ellen Matis, Downtown Bellefonte Inc. board president. "Now, we're expanding upon that even further to continue to help support economic growth in the entire downtown community."
In 2023, SpringBoard will celebrate its six-year anniversary of being a resource in downtown Bellefonte.
---