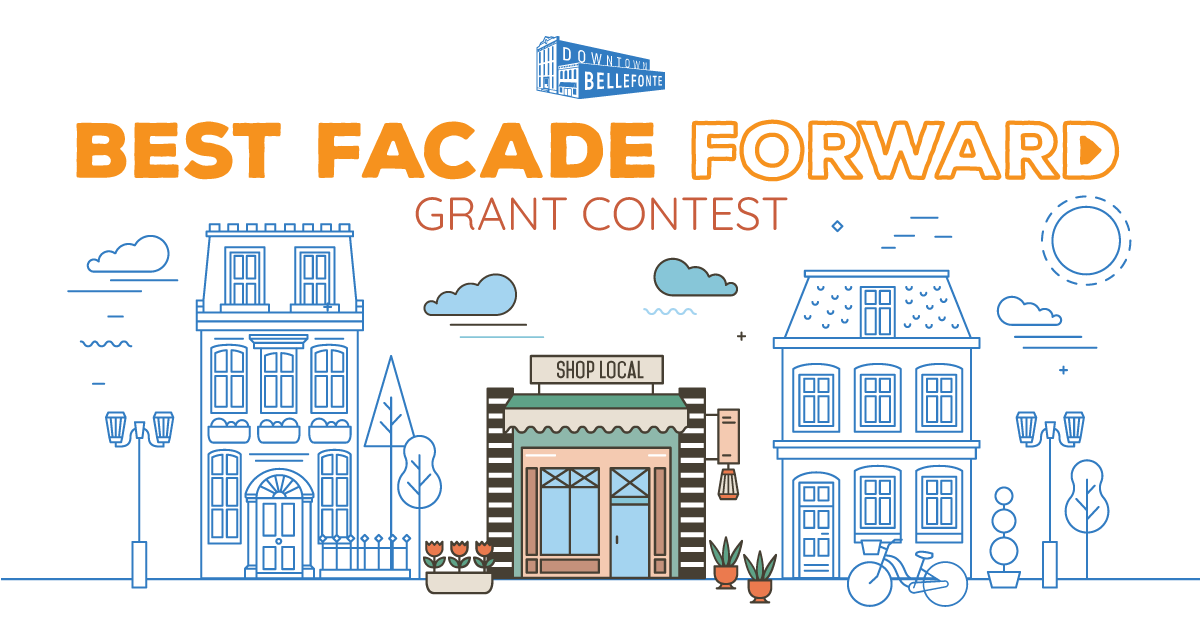 Downtown Bellefonte Inc., an organization that aims to help the Bellefonte business community thrive, has announced a second recipient for the organization's Best Facade Forward grant program.
The program, first launched at the beginning of 2020, offers a $1,000 grant to downtown businesses to make updates to a business' overall facade. 
"First impressions matter," said Ellen Matis, board president of Downtown Bellefonte Inc. "Retail store owners and downtown businesses can gain additional traffic by making beautification updates. As businesses improve facades individually, our community as a whole is beautified."
The Diamond Deli was the first business to be awarded the Best Facade Forward grant in 2020. The business, located at 103 North Allegheny Street, is in the final phase of its new sign installation, funded in part by the grant. The sign was created and will be installed by Victorian Signs, based in Bellefonte.
Thanks to the outpouring of support for Downtown Bellefonte Inc. in the form of Neighborhood Supporter and business and organization memberships in 2020, the board of directors decided in January of 2021 to fund a second Best Facade Forward application from the initial application window. That second grant goes to Victorian House Antiques, located at 121 South Allegheny Street. 
"The Facade Grant Committee truly appreciated the opportunity to review the six applications for the Best Facade Forward Grant Contest," said Ryan Lowe, a board member and facade grant committee member for Downtown Bellefonte Inc. "Our goal is to help downtown businesses thrive, and this grant allows just that — and it enhances the historic downtown Bellefonte landscape. We are extremely excited to see both new facades and are truly hopeful their businesses continue to be successful and the community as a whole is preserved and strengthened."
Applications for the 2021 Best Facade Forward grant program are now open, with applications due April 30, 2021. Entries will be reviewed by a panel of judges, made up of Downtown Bellefonte Inc. board members as well as community residents. Funds will be issued to businesses after HARB approval of the recipient's project. Only Downtown Bellefonte businesses may apply.
Full program details are available here.
---