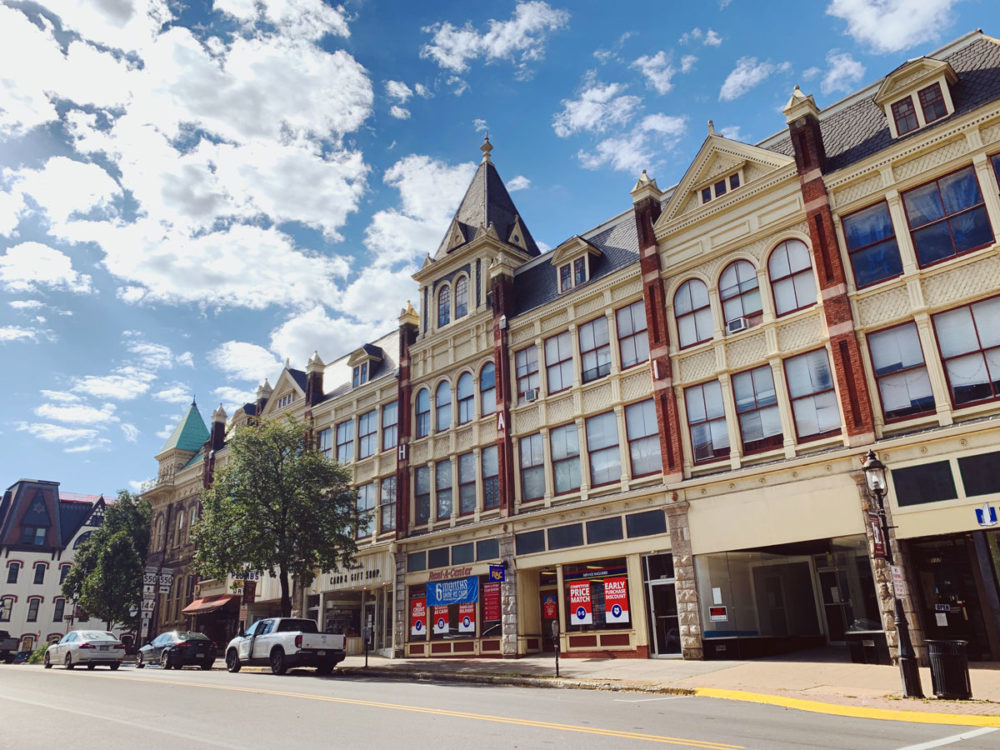 Downtown Bellefonte Inc., an organization that supports business and economic growth in downtown Bellefonte, Pennsylvania, seeks a Business Relations Coordinator.
POSITION SUMMARY:
The Business Relations Coordinator will serve as a collaborator between Downtown Bellefonte Inc. and the business community, and grow public awareness of the organization's efforts and activities as they pertain to business retention and recruitment. 
This individual is a self-starter, who coordinates program activities including, but not limited to, Friday in the 'Fonte, Small Business Saturday, and other efforts. In addition, this individual is responsible for maintaining the organization's extensive member database and encouraging new business and corporate memberships. 
JOB RESPONSIBILITIES
Maintains a visible presence with the Business District, including welcoming new businesses to town when they open.

Communicates regularly (both in person and via phone or email) with business owners that provide insight to the organization. This includes communication for Friday in the Fonte participation, donations for and participation in events, and more. It also includes completing marketing tasks associated with this event. 

Works with marketing team to write and schedule social media posts as they pertain to businesses downtown and membership. 

Management and solicitation of neighborhood, business, organization and corporate memberships, with an expectation of maintaining a minimum number of memberships annually. 

Foster a culture of entrepreneurship in Bellefonte by assisting with the management of SpringBoard, including making sure the doors are open to the public on business days and helping facilitate tours and memberships. 

Serve as a liaison between Downtown Bellefonte Inc. committees and the Board of Directors, ensuring that committees are hitting benchmarks and managing action tasks. 

Helps recruit, onboard, and maintain a volunteer list for the organization. 

Other duties as assigned. 
NECESSARY KNOWLEDGE, SKILLS, AND ABILITIES
The Business Relations Coordinator should have experience in membership management , public relations and business administration. This person is expected to be an energetic, professional, and well-organized representative of the Downtown Bellefonte Inc. organization who excels at revisiting priorities as-needed, and at multitasking. This coordinator must be capable of functioning effectively in an independent situation. 
This is a part-time opportunity, beginning with 20 hours per week of expected work. Working hours are divided between scheduled hours at SpringBoard and time spent out in the community. Remote work may be authorized upon request. This position offers room for growth, dependent on the growth of the organization's membership base and fundraising efforts. 
A valid Pennsylvania Driver's License or equivalent out-of-state driver's license and access to a personal vehicle is a requirement for the position.
To apply, please send a resume, references and any additional materials to Ellen Matis, board president, at ellen.m.matis@gmail.com.
Tags: job
---